A True Partnership
At GOVMVMT, we believe that awarded suppliers are true partners in our Movement. This is one of our founding principles and a differentiator in the marketplace. We pride ourselves in working with world-class Lead Public Agencies that only award contracts to top-tier suppliers.
Our awarded suppliers provide services and solutions that make positive impacts on the taxpayer via competitively solicited contracts. In some categories, only one supplier may be awarded. In others, a few suppliers but not all. In general, fewer awarded suppliers allow for a focused effort on the growth and success of the contract(s) while bringing value-driven solutions to the public sector.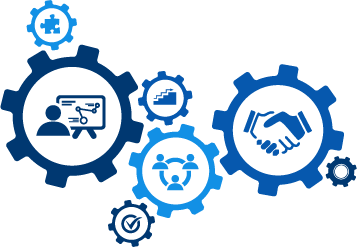 Executive Commitment
Suppliers awarded GOVMVMT contracts commit to executive-level support from the top down. This ensures that public agencies will receive the best service from every supplier – from the executive office to the sales teams and beyond. GOVMVMT suppliers commit to this program as their preferred program in the public sector and will present it to all eligible customers during the sales process.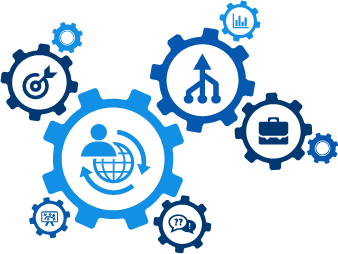 Pricing Commitment
A full scope of products and services will be offered under one GOVMVMT contract and that contract will be a competitive option in the market. GOVMVMT suppliers guarantee that their offering under the contract is their best overall value to the public sector. Public agencies doing their due diligence will find all supplier documentation transparent, including each supplier's awarded pricelist for download within the GOVMVMT database.
Supplier Advisory Council
GOVMVMT's Advisory Council encourages and allows suppliers to share best practices and experiences in order to improve processes and enhance relationships between suppliers and purchasers. As a result, the council members have a direct impact on driving the program and public procurement forward.
Supplier Advisory Council